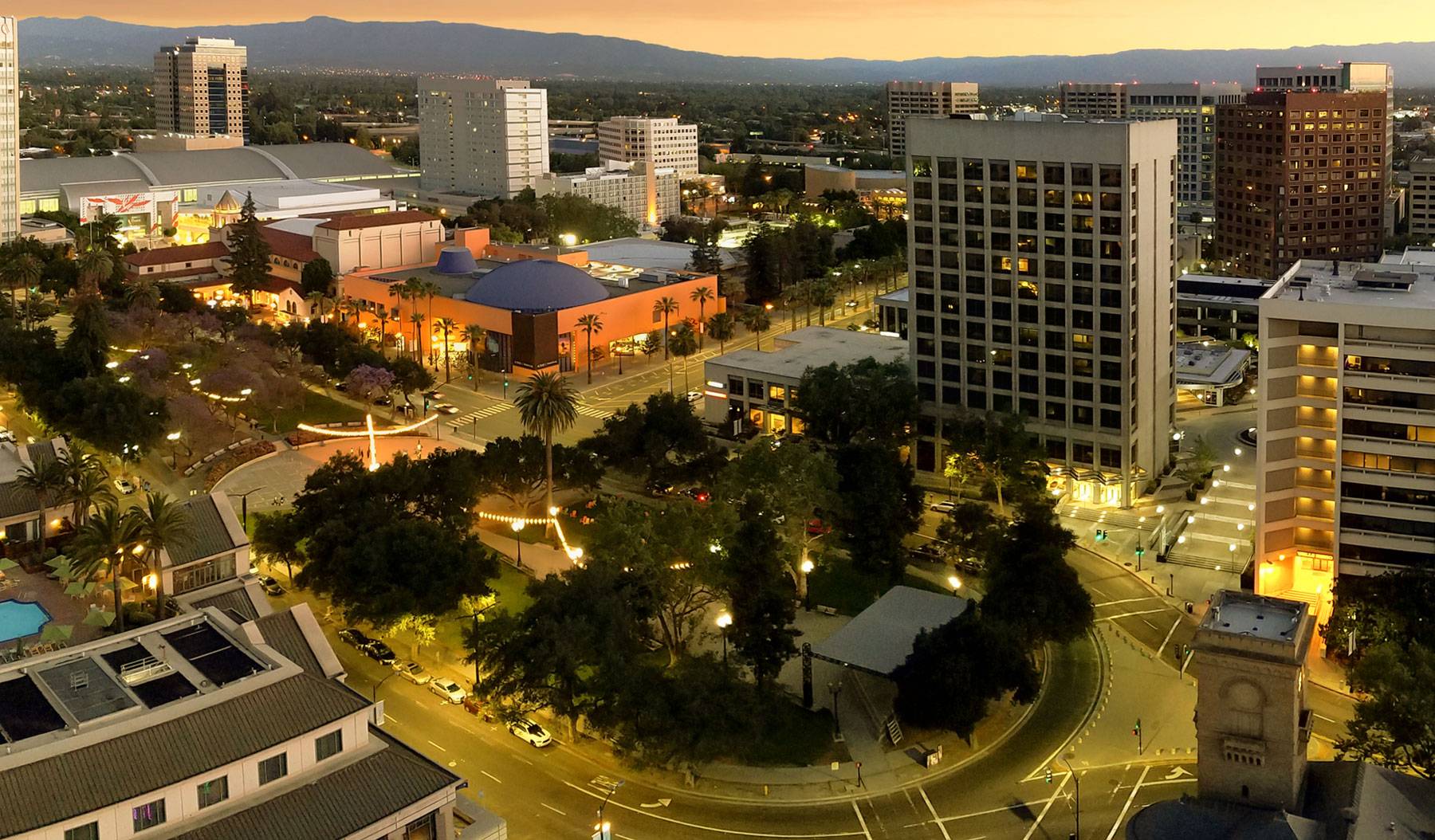 Music in the Park's Venue
San Jose's Plaza de César Chávez is a great place to see a concert, with a permanent stage and 2.3 acres of grassy areas, trees, open spaces and paved walkways. It has artesian fountains that kids love, and the much-discussed Quetzalcoatl public art piece by Robert Graham.
Plaza de César Chávez is Northern California's oldest public space. The plaza's origins date to 1797 as the plaza mayor of the Spanish Pueblo de San José de Guadalupe. Later, it was the site of San Jose City Hall.
Music in the Park has been held in Plaza de César Chávez since 1989. It is surrounded by restaurants, museums, hotels and public parking.
César Chávez is located on Market Street between San Carlos and San Fernando streets, right in front of the Signia by Hilton (formerly San Jose Fairmont) hotel and adjacent to the San Jose Museum of Art, the Circle of Palms and The Tech Interactive museum.
The park is easily accessible by VTA bus, and via light rail stops at the San Jose McEnery Convention Center and the Federal Building between 1st Street and 2nd Street at San Carlos Street.
194 South Market Street
San Jose, California 95113 (Map)
Paid lot and metered street parking.